Love and Rockets Album Art
The best things about albums were the incredible space there was for artwork. With CDs, we have lost that medium. However, most of these album covers are striking, as was some of the artwork inside. Please be patient while this page loads, the pictures should be worth it.
---
The cover to Love and Rocket's first album, released in 1985, Seventh Dream of Teenage Heaven.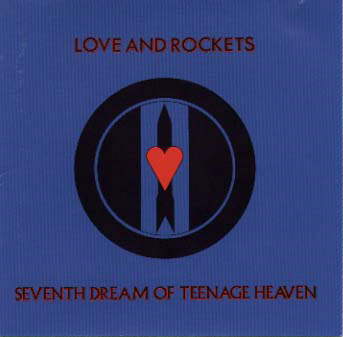 Next is Express. One of my favorites of all time, and yet ones of the last ones I listened to.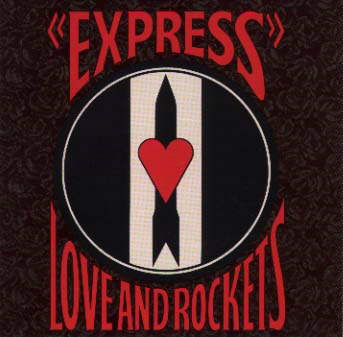 The third album was Earth Sun Moon. This contained their first taste of success with No New Tale to Tell. Call me a poseur; it was the first Love and Rockets album I bought.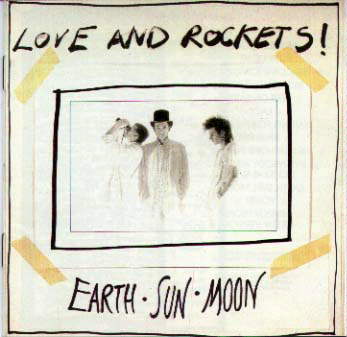 By far their most successful album was 1989's Love and Rockets. It contained the hit single So Alive. I boycotted this album for a long time because of the popularity (elitist, I know), but it is pretty good. It has the distinction of being one of the 2 first CDs I bought when I finally got a CD player. The other was The Cure's Kiss Me, Kiss Me, Kiss Me.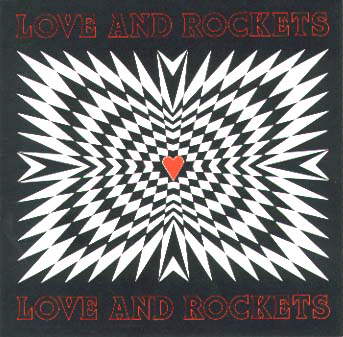 After a long time off, 1994's Hot Trip to Heaven was released. It was distinctly different, and marked a major departure from their previous style. You can hear their new influences of the time (the heyday of the English rave culture) and personally, I thought it was brilliant. It was interesting to put it on the CD player and expect a guitar and instead get a 14 minute electronic song with few vocals.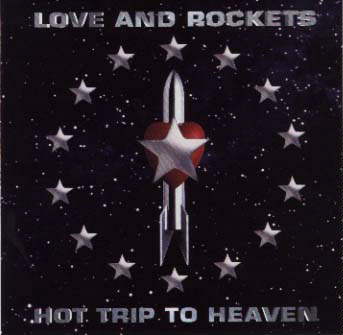 The cover for 1996's Sweet F.A. tells the story of why the album took a while to come out. It was originally supposed to come out only 1 year after Hot Trip, but a studio fire in Hollywood destroyed most of the band's material, not to mention their equipment. This cover commemorates the guitar that did not escape the fire.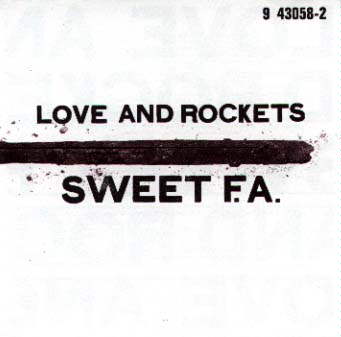 Coming soon: back covers from the albums, and more scanned cover art from inside that albums including the inside art to the import vinyl copy of Seventh Dream.
---

email me here
Back to my Love and Rockets Page
Back to my music Page