BATMAN THE RIDE CONSTRUCTION
Batman the Ride track:


This page shows what the track looked like when delivered and stored during the fall of 1993.. Looking at this picture, it should be really clear where all the track was being stored for Batman while they built the footers and other stuff. I don't know how long this picture will be up, however. Probably only as long as the star doesn't know he's in it and on the 'net. When he does, I imagine I'll have to pull it down for editing. In the meantime, enjoy. I think it is a good one.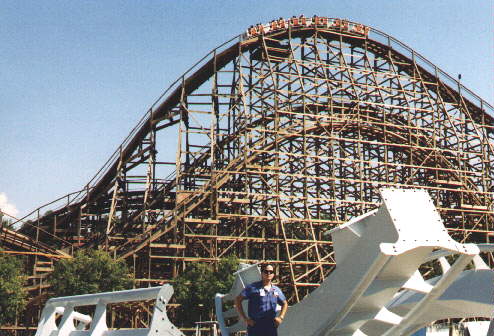 Well, here's a shot of the track after it was delived and just waiting to be installed. For a short coaster, it has a lot of track. Pretty cool to see before installation.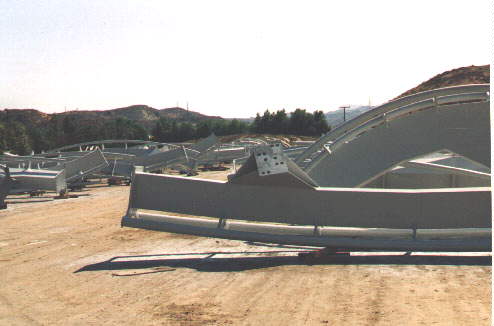 Next up is a pic. of some dude under the track. Would've been a better picture if...well, never mind.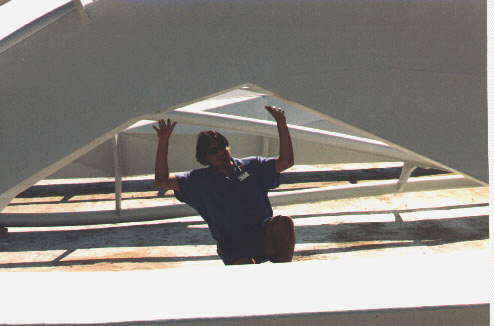 Here's a picture of the transfer track and station track laid out behind Psyclone. It is recognizable as being one of the few straight parts of track along with the lift.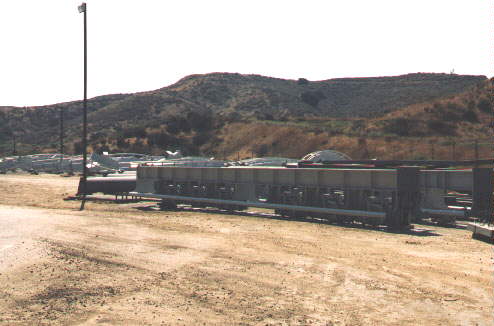 Finally, here's a close-up of what I believe to be the transfer track. For the sake of accuracy I should care, but for the sake of not being a complete geek I have decided not to care.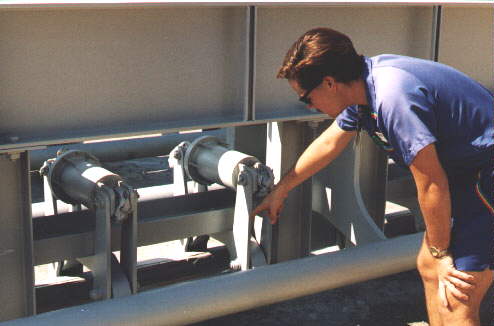 Well, that's the section of track pieces. On to the third page, and that one has 4 pictures of the station area being constructed.



This way to the next page......


---
Back to the first page.


Back to my Magic Mountain page.


Back to my main page.