Love and Rockets, live and free, at The Block!
These first 2 pictures come from the beginning of the show. Now keep in mind, this is the first time I've taken pictures at a concert, and I had a point and shoot camera. So the results are primitive, but they give an idea of what it was like.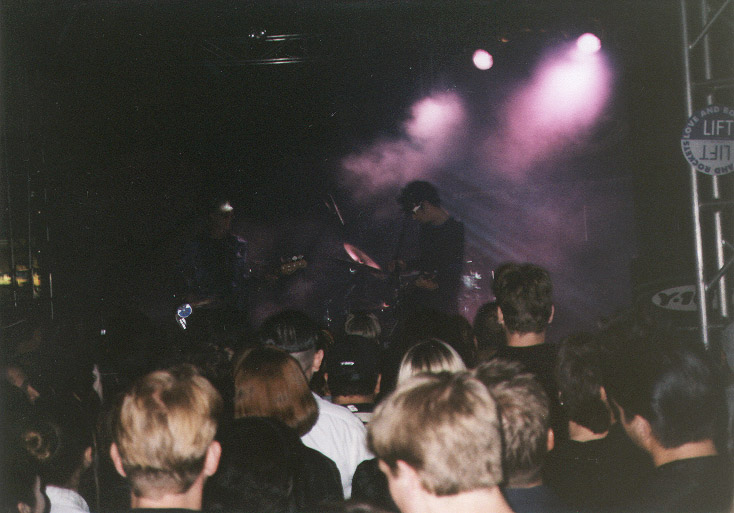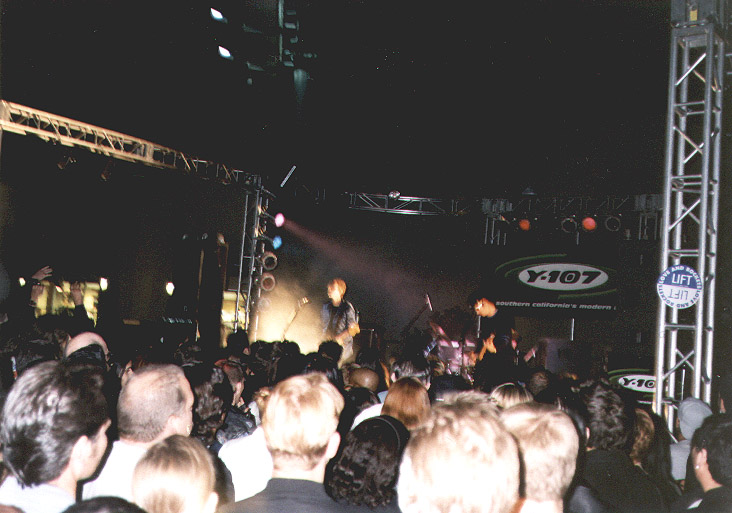 The next 2 pictures are taken during the song Pink Flamingo during which Danny picked up the sax. Always cool to see....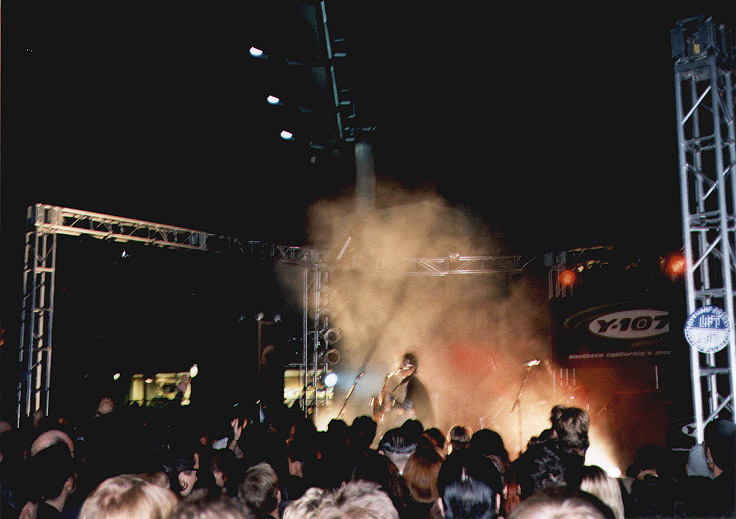 The next shot was taken during Delicious Ocean. I really didn't like the song until I saw it performed live, now it's one for my favorites on the new album. I thought Danny's stage moves during this song really were terrific.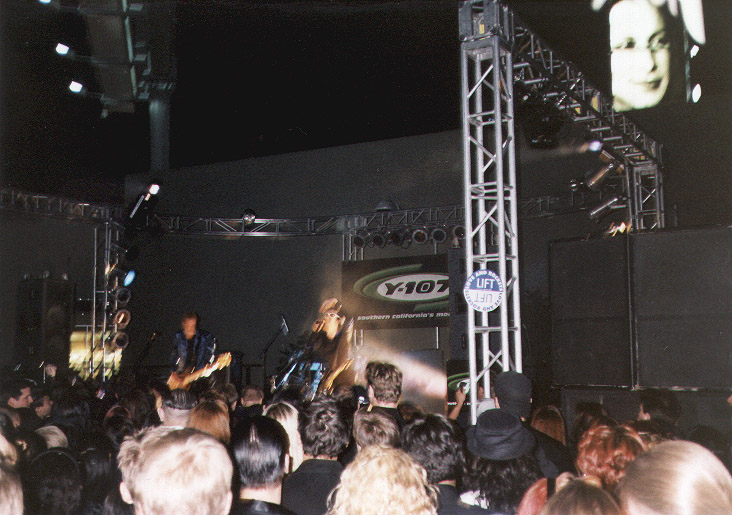 Finally, for this set, is this pic taken during the regular set closer, Deep Deep Down. David J is so damn cool.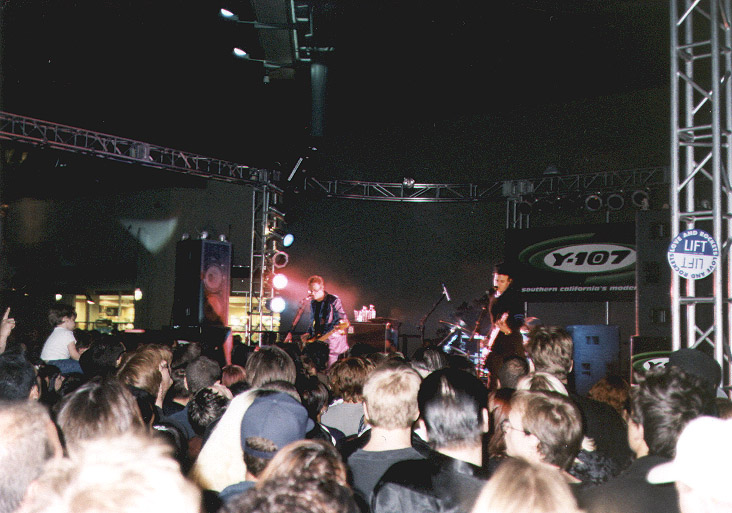 That's it for this section.
---

email me here
Back to my Love and Rockets picture page.
Back to my Love and Rockets page.
Back to my music page.